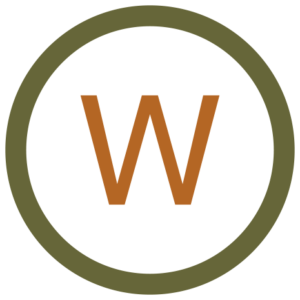 IMPROVEMENT PROGRAMS
Continuous improvement on the supply chain is actually our goal. We prove that through our strategic decision on the assessments or auditing approaches.
Thus we work as well with buyers and factories, or with factories on behalf of their customers. We also work on very different levels. We can act as a consultant on very specific programs. But we can also work on much simpler corrective action plan follow up programs. As we actually have an improvement oriented approach, even our Corrective Action Plan follow up programs have a consulting part. We have a hot-line so the factories can ask us questions and then understand better the found gaps and bring better answers/improvements.
There are also many requests on another program: "Further than an audit." It is designed to be an interface between the customers expectations and the factory abilities. Frequently, once a factory is audited (by us or another auditing company) there is an action plan (often called corrective action plan). Our experience shows there are several difficulties using such plans:
/ Some actions are more urgent than others.
/ Some actions are not achievable with a reasonable deadline,
as they are indeed referring to gaps widely found in the country.
/ Some actions are not understood by factories
/ Some gaps actually requires deeper and more complex actions than the plan shows.
We are then working with both the customer to define the emergencies and the list of reasonable expectations, and with the factory to explain the gaps and to provide the necessary advice to allow pertinent actions. We are then finishing this process by a review in the factory to ensure actions are indeed implemented and efficient on the long term. To keep this interface role, we inform the customer on a regular basis on the improvements achieved. But of course, each case can be specific and indeed we have some factories asking by themselves for such program.
In this single example, we show that we take the local situation, specific factors of the factory or the customer into account in our improvement programs too. It is used from the beginning to clarify the situation and define achievable goals. However, this is only one example. Contact us to have your own program.
TRAINING & CONSULTING
As we say in most pages of this website WethicA is originating and is design to promote improvement in the social conditions in the supply chain. Obviously, training is one important tool for such improvement approach.
In any supply chain there are many persons involved. As they are all linked together, actions and decision of one impact the others. It is well known on quality were mistake of one will impact the goods until delivery and usage. But it is also true on a social point of view. If the workers in a factory are aware of their rights, they are more likely to be respected. If a buyer take the working conditions into account while placing an order, it is more likely to be good. If the manager of a company is aware of his customer requirements and the legal regulations, he is more likely to find the good balance.
Thus, our improvement approach impose us to do training for every kind of person in the supply chain. Obviously it wont be the same training for every body, but it is always designed to increase awareness to promote the CSR principle:
Then, we are working on the worker level on workers right awareness which is always a good approach as it spread the information farther than the factory alone.
We are working with the factory management on both the legal awareness and the customer requirements, but we also have more technical approach on some topics as Health and Saftey or wages calculation. It is often good to have a group of factories working together on these topics. Some brands indeed group their suppliers within an improvement program of almost one year. You can read more about it here.
We are working on the buyers/brands on increasing their awareness on actual working conditions in developing countries, but also on a practical way on how to read an audit report, how to understand ranking, how to handle corrective action plan, or even how to have "better eyes" while visiting a factory. As we want our operation to be as effective as possible, most our training are specifically designed. So, please feel free to contact us to get a discussion with us.